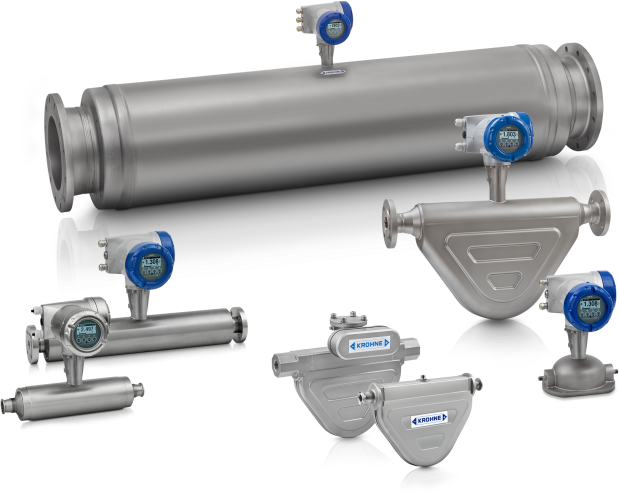 When it comes to Coriolis mass meters, their supreme technology should not be a matter of price. Mass meter technology is based on the Coriolis principle. The mass flow of liquids and gases depends on the deviation of the measuring tubes caused by the flow of media. Also through the resonant frequency of vibrating tubes we can get the density of the medium. KROHNE Coriolis meters are characterized by high accuracy, even with very rapid changes in media temperature. Due to straight pipes, the pressure drop is minimized. Process temperature up to 400 ° C as well as pressure up to 100 bar.
COMPLETE PRODUCTS OFFERING:
https://krohne.com/en/products/flow-measurement/flowmeters/coriolis-mass-flowmeters/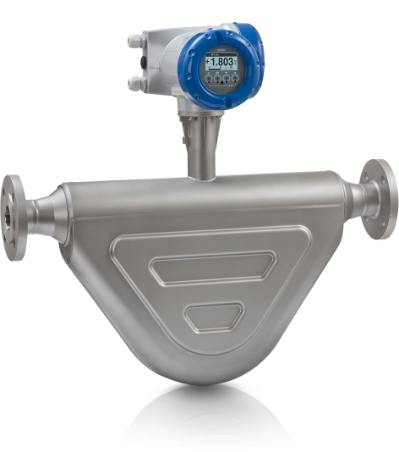 OPTIMASS 6400
Coriolis mass flowmeter for advanced process applications
High accuracy (±0.05% flat), for cryogenic to HT media (-200…+400°C / -328…+752°F); maintains operation even with entrained gas of up to 100%
CT: OIML R117, R137, MI-005, MI-002; API, AGA; hygienic certifications
Flange: DN10…300 / 1⁄2…12″, max. PN 160 / ASME Cl 1500
3 x 4…20 mA, HART®7, Modbus, FF, Profibus-PA/DP, PROFINET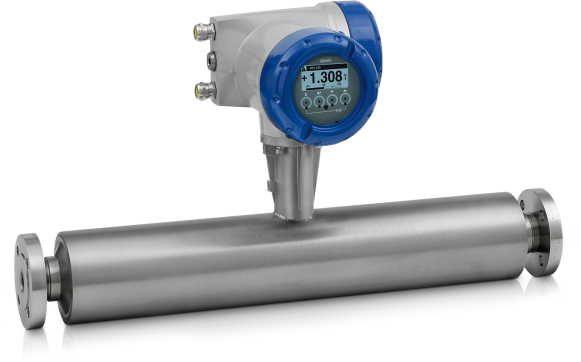 OPTIMASS 7400
Coriolis mass flowmeter with one straight tube
Extensive sensor and process diagnostics (incl. NE 107)
It is the first single straight tube meter on the market
For very aggressive, highly corrosive or shear-sensitive media
For non-homogeneous mixtures
Custody transfer (fiscal metering)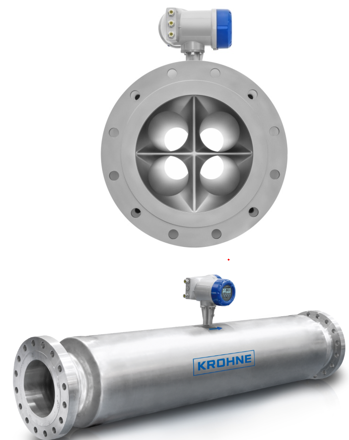 OPTIMASS 2400
The world's highest capacity Coriolis mass flowmeter for liquids and gases
Twin or four straight tube design
Size up to DN400 and max. pressure up to 180 barg
CT approvals for oil and gas
Entrained Gas Management
KROHNE's OPTIMASS series with Entrained Gas Management (EGMTM) functionality is the only range of meters to offer a solution for all flow conditions at a gas volume fraction (GVF) from 0 to 100%.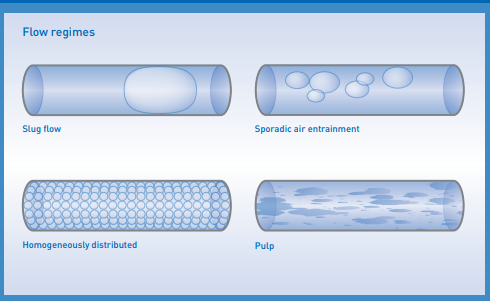 Today OPTIMASS Coriolis flowmeters with Entrained Gas Management can provide repeatable measurement in situations like:
liquids mixed with gas
slurries with gases
high viscous fluids with gas entrainments
Coriolis meters can measure the mass flow and density of any fluid, regardless if it is aerated or not.